from Snail River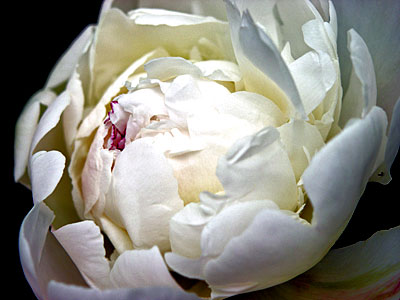 May your sleep follow
the mammal of four wishes,
and your fists unfold
to blossoms of pink.
My your fears lapse
like fallen leaves, and may wind
in the bare trees
purify your breathing.
May moonlight on the mountains
bring a song of gathering, and the soul
of water enter your dreams
to teach you symbiosis
the way your first lover
taught you to kiss.


"Mountain Lullaby" by James Bertolino from Snail River, 1996, Quarterly Review of Literture Award Series, reprinted with the kind permission of the poet.

James Bertolino, Poet & Planetary Visionary

James Bertolino's poetry has been published in magazines, books, and anthologies internationally for almost 40 years, from "Drool" published in 1968 to his most recent, "Pocket Animals: 60 Poems" published in 2002 by Egress Studio Press. Check out his website to purchase his publications through Egress Studio Press and for more information and free beautiful poetry greeting cards that you can copy & print directly from his website. 


(Photo of white peony is by Jane Sherry and the photo of James, courtesy of the poet. All poems reprinted here with the kind permission of James Bertolino.)