Spitzer's October Surprise
Eliot Spitzer's ongoing investigation into fraud, market manipulation, bid-rigging and conflicts of interest at the largest US insurance companies is shaking up the $1 trillion per year insurance industry, whose premiums comprise one-tenth of America's $11 trillion Gross Domestic Product.[i]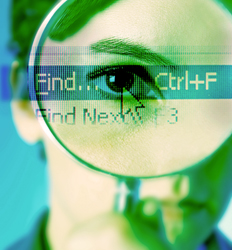 Spitzer's New York state probes are triggering similar investigations in other states, and forming the basis for lawsuits being considered by large insurance customers around the country. The scale of the scandal appears so far to be somewhere between the Enron debacle and the S&L scandals of the late nineteen eighties.
Because the insurance industry in the US is primarily regulated by the fifty states[ii], the scandal is also threatening to expose the ways in which under-financed, under-manned state regulators in many locations have been unable to adequately police the mega-corporations that dominate the national insurance industry.
In Albany, New York's state capital, the scandal is also dramatizing the need for comprehensive campaign finance reform, and putting the spotlight on the campaign practices of major New York political players, from Governor George Pataki to Senator Charles Schumer.
By the advent of the 2006 New York Governor's race, the twin scandals in the insurance industry and in Albany could provide a defining issue for any gubernatorial candidate with the intestinal fortitude required to address the need for systemic reforms – and deliver on promises of consumer safety and clean elections.
The Bombshell
In October, Spitzer filed a civil fraud action accusing the world's largest insurance broker, Marsh Inc., of gouging customers in a series of complex schemes involving bid-rigging and kickbacks from major insurers. Spitzer's office also kicked off a series of comprehensive probes of insurance companies engaged in nearly every aspect of the business, and accused several insurance providers of being co-conspirators in schemes designed to rig bids and pay kickbacks to get insurance business from brokers like Marsh.
Spitzer's suit alleges that Marsh, Inc., and a select group of "insider" insurers defrauded customers, including corporations, city governments, school districts and individuals of billions of dollars in inflated premiums.
". . .Our investigation found widespread evidence that brokers were receiving hidden payments, essentially kickbacks, from insurance companies," Spitzer explained.[iii]
"Not only do insurance brokers receive contingent commissions to steer business," Spitzer told the US Senate in November, "but many brokers, with the assistance and collusion of insurance companies, engage in systematic fraud and market manipulation in order to ensure that profitable and high volume business goes to a few selected insurance companies."
The major law global firm of Morgan, Lewis, which has a thriving insurance industry recovery group specializing in recovering damages from large customers injured by fraudulent insurance brokers and insurers, reports that Spitzer's probe is widening and could include subpoenas issued to major health insurers Aetna and Cigna, life insurer MetLife and disability provider Unum Provident.
"In addition, similar investigations are underway by insurance regulators and/or attorneys general in California, Connecticut, Pennsylvania, New Jersey and Ohio, and members of the plaintiff's class action bar in New York, California and Illinois have commenced litigation as well," reports Morgan, Lewis.[iv]
Spitzer contends that the fraudulent insurance industry practices induce brokers to steer business to preferred companies, resulting in higher costs for customers, and that the interlocking network of insurance brokers and their favored carriers "essentially creates a secret cartel based on hidden payments and preferential treatment. Like any cartel, however, this one results in higher prices for the public and a drag on the economy."[v]
All in the Family
Until his recent resignation following the Spitzer bombshell lawsuit, the man in charge of the Marsh brokerage was Jeffrey Greenberg, son of legendary billionaire insurance tycoon Maurice Greenberg, head of American International Insurance Group (AIG).
According to Spitzer's investigators, the massive fraud and abuse alleged at Marsh is made possible only by ties between mammoth insurance brokers and carriers in a tightly knit, secret cartel that fixes prices, rigs bids and skims off billions of dollars in overpriced insurance products every year.
In the case of Jeffrey Greenberg and Marsh, Inc., it appears that this cartel's activities are literally a family business. Spitzer's October surprise included the announcement that two insurance executives at Jeffrey's father's company, AIG, had already confessed to related criminal charges. Another accused Marsh collaborator is AIG chief Maurice Greenberg's other son, Evan, the head of ACE Ltd.
The alleged fraudulent scheme is actually quite simple in operation. Marsh, as insurance broker, promises customers it will find the best policies for its customers at the best prices possible by shopping among a wide variety of insurers and using its reputation and expertise to its customers' best advantage.
Spitzer alleges that Marsh steers lucrative policy contracts to insurers like AIG in return for kickbacks. Marsh allegedly solicits phony bids at super-inflated prices from insider insurers who stand to get business at a later date from Marsh. Marsh is said to then sell customers over-priced policies from the preferred company. The over-priced policies appear a bargain only in comparison with the phony super-inflated prices submitted by affiliated insider companies. The "winning" insider insurer then is said to kick back a portion of the inflated premium stream to Marsh.
These kickbacks are called "contingent commissions", and are common business practice in the insurance industry. Payments from insurance companies to brokers are based on the volume or profitability of business the broker steers to them.
In 2003, Marsh received $845 million in contingent commissions, over half of its $1.5 billion profit.[vi]
During a recent conference call with investors, Maurice Greenberg denied all allegations of wrongdoing, saying, "I have never discussed business with Jeff or with Evan. . .We get together on a very rare occasion. But we never discuss business. We play tennis occasionally."[vii]
At Spitzer's press conference, New York State Superintendent Gregory V. Serio said, "This certainly proves the adage that where there is smoke, there is fire." But, as Lucy Komisar details in her valuable story at CorpWatch entitled "Cooking the Insurance Books", Serio has been watching the smoke signals in Albany for many years without taking action against AIG.
Komisar reports that New York, Delaware, Pennsylvania and California were all aware that in the late '90s AIG was using offshore companies it set up and secretly controlled to funnel debt off its books and transform that bad debt into paper assets, a strategy similar to manipulations made infamous by crooked savings and loan operators in the nineteen eighties and, more recently by disgraced executives at Enron.
"But," Komisar says, "despite clear evidence of wrongdoing, no sanctions were ordered."
At the time of Spitzer's October surprise insurance industry probe announcement, AIG invoked New York state insurance regulators as a shield in its defense. "AIG said in its statement that it had requested guidance from the New York State Board of Insurance on its dealings with brokers, suggesting that the department had raised no objection."[viii]
The lax attitude of the New York State Board of Insurance may be a result of AIG's well-deserved reputation for playing hardball with under-staffed and poorly financed state regulators, but impartial observers, campaign finance law reformers and consumer advocates can be excused for connecting some very interesting dots in the political landscape that, when connected, create a suggestive picture of political hypocrisy in Albany that reflects very poorly on Governor George Pataki, who is, after all, at the end of the day, the man responsible for the actions of the New York State Board of Insurance.
Governor Pataki was the man in charge in Albany during the period of time when AIG was running amok with its offshore affiliates, and when the Greenberg family insurance dynasty was operating its alleged fraudulent cartel.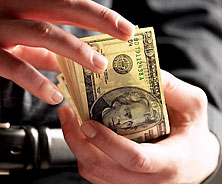 Governor Pataki's campaign received 20 consecutively numbered checks totaling $100,000 in late May and early June 2002 from AIG subsidiaries controlled by Maurice Greenberg, patriarch of the embattled insurance clan. That came on top of $70,000 AIG subsidiaries had given to the Governor the year before.[ix]
These donations create the appearance of a potential conflict of interest on the part of the Governor, and, by extension, his Board of Insurance.
Campaign Finance Reform: Pataki and Schumer Talk the Talk
Governor Pataki talks the talk of campaign finance reform, even appearing alongside former Pataki enemy Senator John McCain at a recent public gathering in Sagamore Hill. But Pataki has stalled his own campaign finance reform legislation in Albany, as reported recently by New York magazine's veteran political reporter Michael Tomasky.[x]
That's not surprising, given Pataki's history. In 1994, when Pataki beat Mario Cuomo, the current Governor created a secret $2.6 million campaign fund to pay for his inaugural gala. After his installation in Albany, a Hungarian-American chamber of commerce paid for a Pataki trip overseas and, in a moment of supreme serendipity, received rent-free office space in the World Trade Center.
When Pataki introduced a campaign finance reform package in Albany, in 1999, the proposal somehow didn't surface as an actual piece of proposed legislation for two years. The State Senate has yet to convene a hearing on campaign finance reform.
Needless to say, this is not the normal life passage for legislation beloved of our Governor. Ideas Pataki wants made into law normally can be transformed magically from mere proposals into legislative action items in a matter of days, and such new laws have no difficulty in finding their way onto the State Senate agenda.
Looking forward to the next Gubernatorial election cycle in 2006, Tomasky points out that of all the major candidates for New York Governor, only Carl McColl has advocated a campaign finance plan modeled on the clean-elections law in John McCain's Arizona, which introduced public financing of elections there in 1998.
Senator Charles Schumer, an outspoken advocate of campaign finance reform, recently filed registration papers to establish the New York Friends of Schumer campaign committee, with the avowed purpose of using some of the $26 million raised for his recent Senate re-election bid, which he won in a walk, to be legally donated to local and state Democratic candidates and committees.[xi]
GOP Senate challenger Howard Mills accused Schumer of establishing a legally questionable $12 million war chest for his future bid for Governor.
State Board of Elections spokesman Lee Daghlian told GOP communications operative Gordon Hensley that "It's confusing. If the federal committee is the same as the state committee, like they are saying, how can it be a candidate's committee in Washington and a PAC in New York? There's no law on the books that says you can't have this kind of registration, but there's none that says you can either. We don't have the answers, because we don't really know what they are doing."
I guess that Governor Pataki could say the same thing about Maurice Greenberg. And I guess that the voters could say the same thing about politicians who tout campaign finance reform in New York.
It's confusing. We don't really know what they are doing. But whatever it is they are doing, it is costing taxpayers, consumers and the American economy untold billions of dollars, and it is enriching and empowering corporate insiders in New York and around the country.
The lessons of Eliot Spitzer's insurance fraud investigations will be slow to surface, and the industry will undoubtedly be in turmoil for the next couple of years.
But one crucial lesson is already emerging. Until and unless clean, government financed elections can take place in New York, and throughout America, state politicians and state regulators will continue to be manipulated by unscrupulous, powerful corporate interests with deep pockets and friends in high places.
Follow the money. Find the truth. And the truth will make us free.
---
[i] Spitzer testimony before US Senate Committee on Governmental Affairs, Subcommittee on Financial Management, the Budget and International Security, 11-16-04
[ii] Under the McCarran-Ferguson Act of 1945, 15 U.S.C., paragraph 1011 et seq.
[iii] Spitzer testimony before US Senate Committee on Governmental Affairs, Subcommittee on Financial Management, the Budget and International Security, 11-16-04
[v] Spitzer testimony before US Senate Committee on Governmental Affairs, Subcommittee on Financial Management, the Budget and International Security, 11-16-04, p. 10
[vi] CorpWatch (http://www.corpwatch.org) , Cooking the Insurance Books: A Decade of Lax Regulation Lays Groundwork for Scandal, by Lucy Komisar, 11-17-04
[viii] The New York Times, 10-15-04, Broker Accused of Rigging Bids for Insurance, by Joseph B. Treaster, p. C1
[ix] New York Daily News, Pataki's Moguls Join 100G Club, Russ Buettner, 8-18-2002
[x] New York, The Dupe of Albany, Michael Tomasky, 11-15-04
[xi] The Empire Page, Capitol View, by Gordon Hensley, 11-01-04, http://www.empirepage.com/capitolview/110104.html