Welcome to the December 2019 Cosmic Weather Forecast, celebrating Christmas, the Epiphany and the Winter Solstice, which occurs Saturday, December 21, 2019.

Winter is the season ruled by Archangel Gabriel's legions of angelic messengers, masters of the universal harmonics that underlie and structure the Macrocosmos, fundamental wave patterns manifest in the Universe generating mantra AUM and articulated through the power of the WORD in the angelic announcement to humanity of a New Age initiated by the birth of Christ consciousness in the world over 2000 years ago in Judaea. 

Gabriel and his legions reside in the Sephira Yesod, located midway between earthy Malkuth and Tiphareth, the site of Christ Consciousness on the Qabalistic Tree of Life. Yesod is the domain of the Moon, an astral realm. Gabriel and his messenger angels reside in the upper astral realms of Yesod, where Divine creativity flourishes, and these angels favor music, art and beauty as pathways to experience the Divine on planet Earth.
 

In our article on the Winter Solstice Gabriel Meditation we are pleased to offer you detailed instructions for obtaining The Gabriel Initiation, a simplified version of an Ancient technique that was originally offered only to advanced students of the Western Mystery School traditions.  

Warm greetings from your co-editors, Curtis Lang and Jane Sherry. If you'd like to read this newsletter online, just go to Satya Center and you'll find it on our homepage, along with A Christmas Story and Meditation Upon the Divine Mother. 

There is a simple way to reconnect with the Christ within us, and to true Christmas Spirit. That is through connecting to the Divine Mother. We can connect with the Divine Mother through a contemplation of the spiritual powers inherent in nature, and through contemplation of the creations of the Divine Mother we will connect with the Holy Spirit.

It's flu season, and also a time when many of us must juggle many work and family related demands, so it's time for anti-inflammatory remedies. Gold, frankincense and myrrh, the gifts of the Magi, which we celebrate on the Feast of the Epiphany, January 6, 2020, have profound, demonstrated anti-inflammatory properties, and offer relief from work-related joint pains without the danger of harmful side effects, according to Dr. Ross Rentea. Read about it in our article entitled Gold, Frankincense and Myrrh - Companions for overcoming work-related stress?

Cosmic Weather Forecast: 2020 Preview

We are in the season of Capricorn, which can mean Saturnalian bacchanals, hermetic austerity, nose to the grindstone workaholism, greedy Wolf of Wall Street egocentric social climbing, conquering towering mountain peaks, and peace and love altruism. Perhaps all of the above.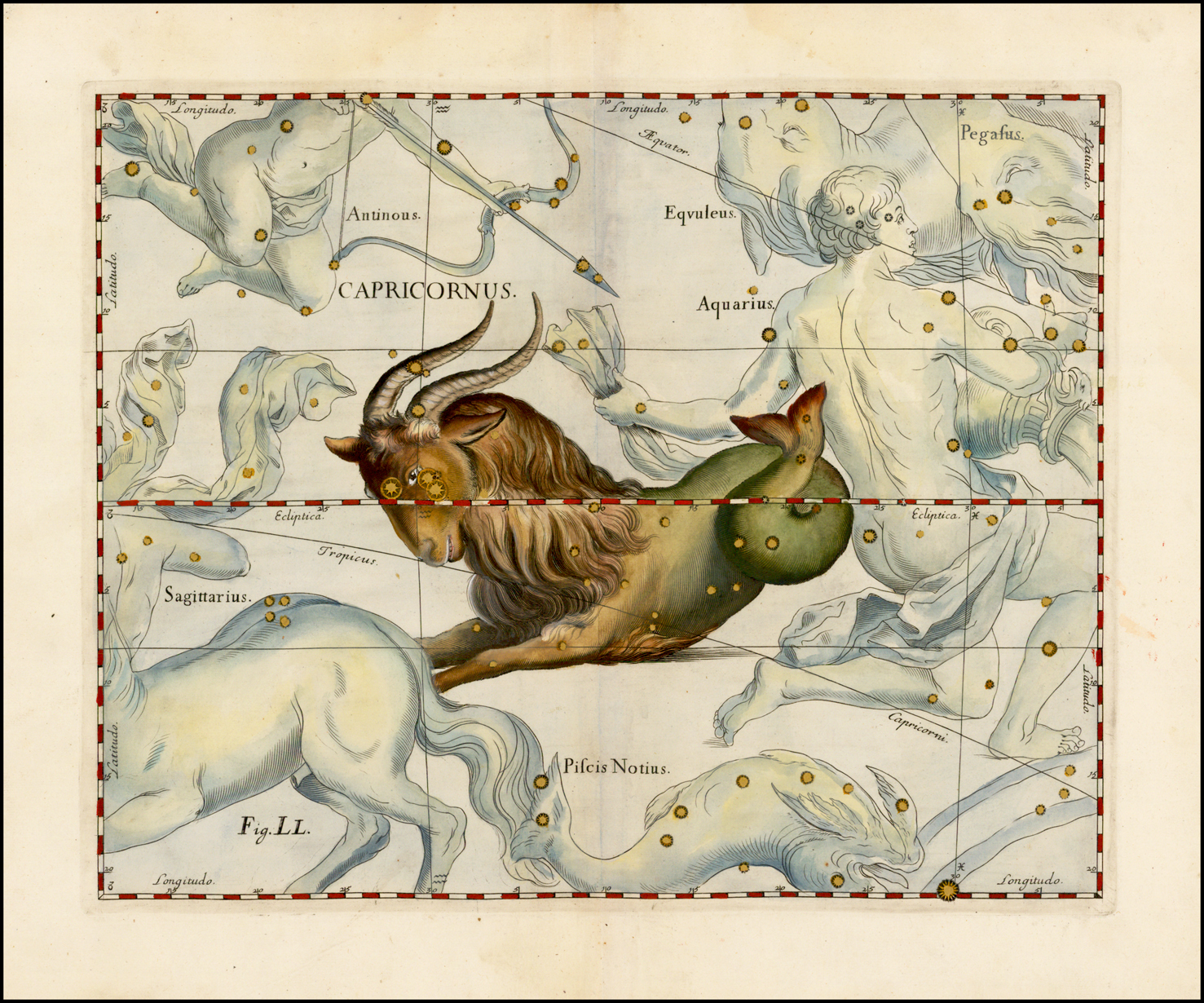 Jupiter entered Capricorn December 2, and the Sun enters Capricorn Sunday, December 22, the day after the Winter Solstice. On December 26, a Solar Eclipse occurs at 4° Capricorn, conjunct Jupiter.

That's just the beginning of this heavyweight Capricornian cycle of time. On January 12, 2020 Saturn forms a tight conjunction with Pluto. Sun, Mercury and Ceres in Capricorn shine nearby. Jupiter remains a little further off in Capricorn, but will conjoin Pluto in Capricorn in April 2020.

Pluto, the dwarf planet of the Lord of the Underworld and the expansive gas giant Jupiter, Guru of our Solar System, astrologically, may seem polar opposites, but both of them relate in part to the quest for abundance in life, especially material abundance. With this dynamic duo in Capricorn, expect golden opportunities to abound. Since Pluto rules financial markets, be on the alert for bouts of irrational exuberance manifesting unprecedented new market highs during the last week and a half of December.

By September outer planets in Capricorn will be making some extraordinary, difficult aspects to the charts of both the United States of America and the New York Stock Exchange, in the run up to the most contentious Presidential election in memory. The possibility for war, financial meltdown, political confrontations between Americans, and environmental upheavals all figure prominently as possible scenarios. None are inevitable. Nor are disruptive events totally avoidable. Needless to say, we will have much more to say about this as the year unfolds.

The conjunction of Saturn and Pluto in Capricorn on January 12, 2020 represents a new 33 year cycle in world history, since these two planets, governing the visible and invisible powers that govern human society, conjoin every thirty-three years. This is the first time Pluto and Saturn have conjoined in Capricorn in 500 years, so this is an epochal event!

As a civilization, and as a nation, we have been in a period of stagnation over the last decade, seemingly unable to confront and transform the increasingly obvious defects in our political and economic and social systems that have produced environmental emergency, rampant inequality, low intensity global warfare, social divisiveness, escalating political incivility and religious intolerance shading into open communal civil wars in many parts of the world.

The Grand Cardinal Cross and the Uranus-Pluto squares of the period from the Global Market Meltdown of 2008 to the present represented the culmination of the last twenty year cycle. Now, the Capricorn Stellium of January 2020 represents the beginning of a new cycle, and a new decade, when contentious developments from the previous cycle will ripen into open conflicts, with great intensity, as we are forced to seek resolutions to these pressing problems. Preserving the status quo will no longer be an option.

Intense transformations beginning in 2020 will require us to exhibit the highest expressions of  the Capricorn virtues of intense concentration, mindfulness, unwavering determination, indomitable courage in the face of overwhelming odds and penetrating discernment. For many of us, the detoxification required to strengthen mind, body and spirit has already begun, and indeed, may be nearing completion. This will enable those with the proper intent to manifest these Capricorn virtues more fully in their lives.
U.S. Forest Service- Pacific Northwest Region [Public domain]

During 2020, Jupiter, Saturn and Pluto in Capricorn will reward all who exhibit these Capricorn virtues with solid, tangible gains and many will find themselves rising Phoenix like from the ashes of their former lives, leaving limiting beliefs, lifestyles, careers, homes, families, friends, and mistaken maps of the world behind them as they begin the trek to scale new mountaintops, and conquer new horizons in the years to come.

The next twenty years will be perhaps the most challenging we have encountered as a civilization in the the memory of any living human being, but have the potential to be the most rewarding as well. As I write these words, I'm listening to a song called The Wheel by Jerry Garcia I haven't heard in many years, and it seems an appropriate soundtrack for our grand adventure to come:

"The wheel is turning and you can't slow down
You can't let go and you can't hold on
You can't go back and you can't stand still
If the thunder don't get you then the lightning will

Won't you try just a little bit harder
Couldn't you try just a little bit more
Won't you try just a little bit harder
Couldn't you try just a little bit more"
 

Jupiter in Capricorn, Vision Quest to the Blue Ridge Mountains and a Miracle on Cherry Street

Jane and I are in major transition mode this month, and we did not send out our normal Cosmic Weather Forecast for this month's Full Moon in Gemini and Sagittarius Solar Festival. 

There is also a very uplifting story behind that omission, and we are going to share that with you.

This has been the hottest year in meteorlogical records in South Florida, with summertime temperatures for eight months and more! The rainy season has extended past hurricane season and now, with Christmas around the corner, it's still steamy with poor air quality.
Satya Center Pool, Boca Raton, Florida, photo by Jane Sherry
 
Jane and I have suffered from physical inflammation that creates issues in body, mind and spirit as a result of the unending heat, which is Florida's new normal. Our swimming pool has been a necessity, not a luxury, for us, providing exercise and an opportunity to be outside in our little tropical Boca Garden in all four seasons. 

We've had a string of Category Five hurricanes in the waters to the South, East and West of the Florida peninsula the last few years, and Hurricane Irma impacted our home in Boca directly. 

Beach conditions when we arrived here in December 2015 were spectacular for most of the year, but that has changed.

Overactive hurricane seasons have coincided with record setting sargassum seaweed blooms in the Caribbean, which get dumped on our beaches when storms move through, often for months at a time.

Red tides and blue green algae foul the beaches and waters of Florida's East and West Coast, caused in large part by poor land, waste and water management practices.

It has been politically difficult to address these issues because the water management failures are the result of decisions made to benefit Big Sugar producers, who control the purse strings in Tallahassee, Florida's state capitol.

We used to go to the beach several times a month every month, but with all the environmental problems, we now go maybe once a month at best, often less than that. Without the beach, and without a boat, there is not much to attract us in South Florida. We live in a mega-suburban conglomerate stretching from Palm Beach in the North all the way to Miami, a flat and narrow strip of land punctuated by man made lakes and swimming pools, with a vast environmentally degraded wetlands, aka swamp, comprising most of the state between the East and West Coasts.

We are also depressed by the ubiquitous rational materialism that pervades the collective consciousness of South Florida's uber-Suburban sprawl, and by the ceaseless striving for wealth and status that we see all around us here, epitomized by our orange skinned neighbor, America's Commander in Chief, whose home away from home in Mar-a-Lago Country Club is only 25 miles north of Jane's Boca Garden.

So Jane and I decided a few months ago to seek spiritual guidance and go on a Vision Quest to find a new home. We wanted to find a smaller, inland four season city less exposed to major storms. We wanted hills, near mountains, and a place with an intellectual and artistic vibe.

We also wanted access to local, organic food and a healthier environment. Since South Florida real estate values have escalated to the point where only giant agribusiness and condo or hotel developers can afford the land between the swamp and the ocean, small farmers have been squeezed out, and local organic food is not available, except in close proximity to Miami, which has worse traffic problems than Manhattan did when we lived there.

Our favorite astrologer, Malvin Artley, excels in the practice of astrocartography, which is the art of identifying the positive and negative consequences of living in any location around the world for a given individual. 

We had a consultation with Malvin, and discovered that for both Jane and myself, Boca Raton sits on our Saturn lines, meaning that we have been experiencing all the joys, restrictions, responsibilities and difficult lessons associated with strong Saturn aspects the entire time we've lived here. 
Blue Ridge Mountain Parkway, Photo by Curtis Lang
Malvin did a reading for the two of us which indicated that North Carolina, from the Appalachians all the way to Chapel Hill, would activate positive Jupiter, Venus and Mercury aspects for us, so Jane and I decided to have a Vision Quest road trip from Asheville, in the mountains, through the city of Winston-Salem, and over to the Raleigh-Durham-Chapel Hill area.
We enjoyed the nature surrounding Asheville, but fell in love with Winston-Salem. This green city of rolling hills is home to Wakeforest University, a world class medical center, and a new, rapidly expanding technology park. The old RJ Reynolds tobacco factory is full of high tech businesses, the downtown is revitalizing, and there is a growing arts district downtown, which Jane and I found charming and accessible. 

Not far from downtown is the historic district of Old Salem, dating from the early 1700s, and boasting one of the loveliest small farmer's markets we've seen anywhere in this country. Of course there are a dozen more in the immediate area, and about 30 organic farms within a dozen miles of Winston-Salem. No hog farms though. Fortunately. 
Cobblestone Farmer's Market, Winston-Salem, North Carolina, Photo by Jane Sherry
Parts of Winston look very much like Westchester County, New York, where Jane and I lived for years, in Pleasantville. It felt like home.

We never made it to Chapel Hill. We just stayed in Winston, hiked Pilot Mountain and Hanging Rock, and quietly decided that perhaps in spring 2020 we would consider making a move.

Our hearts overruled our heads, and by November we had begun looking at houses in Winston with a realtor who did video walkthroughs for us long distance. We went back and saw about 40 properties in person. New houses were far from the downtown area we love and the older houses that reminded us of Westchester suffered from mold, just as they do in upstate New York. Those nearest downtown were the oldest and most in need of dramatic renovations.

We found nothing and went home dejected, thinking perhaps we would not be able to find a home in the area at all. But our realtor, whose family runs a mold remediation and basement waterproofing business, called us and told us about a townhouse in downtown Winston he thought would be perfect for us.
Sunset View of Pilot Mountain from 14th Floor of Downtown Winston-Salem Marriott, Photo by Jane Sherry
Jane had decided she didn't need a garden because there are so many young people growing food in the area, and mainly wanted to be near downtown and to once again have an art studio, which she has not had for years. We loved it in the video walkthrough, put in an offer and it was accepted. Our realtor was sure there was no mold.

We went back on December 2, the same day Jupiter entered Capricorn, and went immediately to the townhouse. I am a Capricorn, born January 14, and Jane has moon in Capricorn. It seemed like an auspicious moment. But the townhouse was full of mold. We had already scheduled a week in Winston to close on the house. There were no more houses to look at. It seemed that we might have to call Malvin, who lives in Italy, and start the process all over again.

But Jupiter in Capricorn is all about refusing to give up in the face of any and all obstacles, maintaining a realistic but optimistic attitude, and simply forging ahead. Jane was in that mood, and said, hey, let's go look at that condo in Old Salem. The pictures on Zillow were terrible quality, so it was hard to see what it was, and we had excluded it from our search. After all, she thought, I don't need a yard, and all the houses in Old Salem need millionaires to renovate them, so this could be a way to enjoy the beautiful old houses without having to do the hard work of renovation. There was nothing else in town for us to look at anyway. And above all, Jane's Guides and Teachers had come to her in early November in meditation and told her to expect a ginormous Christmas present of some kind. So why not take a look?
View from Balcony of Satya Center, Winston-Salem, NC, Photo by Jane Sherry
Turned out the condo was on the 4th floor of a 2009 building with a great view of Old Salem and downtown Winston in the distance. Central Park sits across the roundabout, and 30 miles of hiking trails begin within 200 yards of the building. You can walk to the Cobblestone Farmer's Market in minutes. The University of North Carolina School of the Arts is a block away. The condo is much more modern than our house, with an open floor plan, and actually
larger
 than our home in Boca Raton.
Miracle on Cherry Street at the Downtown Winston-Salem Marriott, Photo by Curtis Lang
We decided to make an offer and went back to the Marriott downtown. The next day the restaurant downstairs had been turned into an Instagrammable Christmas pop-up extravaganza with the theme of
The Miracle on Cherry Street.

 
I'm sure many of you remember the iconic movie
Miracle on 34th Street,

 
starring
Edmund Gwenn,
Maureen O'Hara, John Payne, William Frawley and Natalie Wood.
In the movie, Kris Kringle complains to management that the Santa Claus in the Macy's Thanksgiving Day Parade is drunk, and Kris is asked to replace him by Doris Walker (Maureen O'Hara), eventually taking over Santa duties at Macy's Flagship store in Manhattan, on 34th Street.
Staff at Miracle on Cherry Street Pop-Up, Winston-Salem Marriott, Photo by Curtis Lang
Kris is an amazing Santa, generating a tsunami of positive publicity for Macy's with his unconventional, honest, caring, and talented presentation. He actually convinces management to help customers find gifts they need at other stores! That enables Kris to reconcile two bitter rivals, the owners of Macy's and Gimbel's. That's the true Christmas spirit! 

Kris has his detractors, especially one psychologist, who says he is delusional, but the doctor at Kris's nursing home says he's harmless. Attorney Fred Gailey (John Payne), Doris's neighbor agrees to put Kris up with him, just to be safe. Kris and Fred make a pact. Kris will work on softening Doris' daughter Susan's (Natalie Wood) cynicism, and Fred will work on Doris. Meanwhile Susan tells Kris she wants a house for Christmas, and he reluctantly agrees to help.
Miracle on Cherry Street Pop Up, Winston Salem Downtown Marriott, Photo by Curtis Lang

Kris has a confrontation with the psychologist, hits him with an umbrella, gets committed to Bellevue, and is depressed by everybody's cynicism. He purposely fails the mental exam. Fred persuades Kris not to give up.

An amusing court hearing follow, with the owner of Macy's and others testifying that they believe Kris really is Santa Claus because he acts like him. The prosecutor demands proof. Susan and Doris write Kris a letter addressed to him at City Hall, and when a mail sorter sees the letter, he decides the post office should deliver all the letters languishing in their dead letter files addressed to Santa Claus -- directly to Kris. 
Miracle on  Cherry Street Pop-Up, Winston-Salem Marriott, Photo by Curtis Lang

The judge decides that if the US government says Kris is Santa Claus, then he is!

On Christmas morning, Susan is disappointed she didn't get her house. Kris gives Fred and Doris a special route home to avoid traffic, and on the way, Susan spies her dream house. Fred proposes to Doris and suggests they buy the house. Fred's convinced his skill won the Kris Kringle case, but when they all enter the house, they find a candy cane, and Fred no longer can be sure.

Back in the real world, we closed on our new condo, and plan to move to Winston-Salem in a couple of months, much faster than we had ever thought possible. 

So if you're finding it tough this Christmas Capricorn season, never give up! Keep moving forward . . .because. . .Well miracles do happen!

"The wheel is turning and you can't slow down
You can't let go and you can't hold on
You can't go back and you can't stand still
If the thunder don't get you then the lightning will"
Jane and I send you Reiki blessings and prayers for a happy, healthy, abundant,
loving Holiday Season! We look forward to 2020!
Meditation Moment: Speechless
"Inside this new love, die.
Your way begins on the other side.
Become the sky.
Take an axe to the prison wall.
Escape.
Walk out like someone suddenly born into color.
Do it now.
You're covered with thick clouds.
Slide out the side. Die,
and be quiet. Quietness is the surest sign
that you've died.
Your old life was a frantic running
from silence.
The speechless full moon
comes out now."
-- Rumi